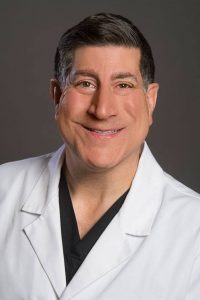 David G. Darany, DDS, MS 
Dr. David G. Darany attended college at Wayne State University and dental school at the University of Detroit School of Dentistry. He completed his periodontal training and master's degree at Ohio State University College of Dentistry. He continues his education through the American Academy of Periodontology and the Bunting Periodontal Study Club. He is an Associate Professor at the University of Detroit-Mercy School of Dentistry where he has taught for 19 years. He is a member of ADA, MDA, American Academy of Periodontology, the Detroit District Dental Society and is past president of the Southwest Component of the Detroit District Dental Society.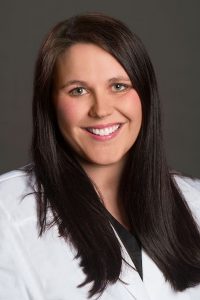 Lauren M. Syrowik, DDS, MS
Dr. Syrowik trained in Periodontics at Mayo Clinic in Rochester, Minnesota, where she served as Chief Resident for two years. She received her certificate and Master of Biomedical Sciences in Periodontics. During her three-year residency, Dr. Syrowik received extensive clinical training in regenerative periodontal therapy, soft and hard tissue reconstruction, esthetic periodontal procedures, oral medicine, IV sedation and placement of dental implants.Furthermore, Dr. Syrowik makes it a practice to develop close relationships with her patients and believes that dentistry is most effective when "the needs of the patient come first"—a guiding principle of her residency at Mayo Clinic. Dr. Syrowik is also a published author in the field of periodontics, and is an active member in the American Dental Association, American Academy of Periodontology, and the Midwest Society of Periodontology. Prior to her specialty training, she attended Ohio Wesleyan University where she attained her Bachelor of Arts degree. Dr. Syrowik continued her education at University of Detroit Mercy School of Dentistry, where she earned her D.D.S. degree.While in dental school, Dr. Syrowik was recognized for distinguished achievement through the Pierre Fauchard Academy and Bunting Periodontal Society. She was also elected into the Omicron Kappa Upsilon National Dental Honor Society.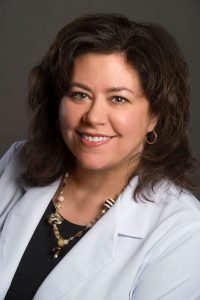 Linda L. Dobis, DDS
With over 20 years of experience Dr. Linda Dobis continues to maintain her passion for periodontics, implants and education. Dr. Dobis received her dental degree from the University of Detroit Mercy School of Dentistry. She completed a hospital dental residency at the University of Iowa, where she stayed to complete her periodontal and implant training. Dr. Dobis is a Diplomate in The American Board of Periodontology. She returned to Michigan and began teaching at the University of Detroit Mercy. She started practicing at Periodontic and Implantology Associates the same year.Dr. Dobis's teaching excellence has been recognized by peers and students alike, and she was awarded clinical instructor of the year at the University of Detroit Mercy School of Dentistry. She was the faculty advisor to her dental fraternity for over 15 years. Dr. Dobis has been elected as a delegate or alternate to the Michigan Dental Association multiple times. She is known for her kind and caring attitude, while her clinical expertise remains cutting edge. She has spoken on periodontics and implants locally and regionally.